New Caledonia is one of the best places to visit in the world, It has so much natural beauty and its worlds apart from the life we are used to. If you are looking to relax and just enjoy a bit of peace and quite then this is the perfect paradise. Only few hours flight from New Zealand and you will be there, a place that will take away your stress will leave you breathless, the beauty, the people and the relaxation.
New Caledonia offers some of the best beaches with crystal clear water and white sand that just melts at your feet. New Caledonia offers a wide variety of actives that is sure to please every one , including fishing, diving, hiking and much more. Do as much as you want or do nothing, New Caledonia has something for everyone, no matter you age or your budget, its the best place to travel.
New Caledonia Travel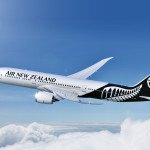 Thinking of traveling to New Caledonia, Not sure how and where to get the best deals ? Then we can help. Check out the New Caledonia travel section, its has information and tips on how and where to get the best deals on fares to New Caledonia.
We have sourced out some of the best travel deals offered by some of the major airfare provides in New Zealand. Check out the Travel to New Caledonia section here 
New Caledonia Accommodation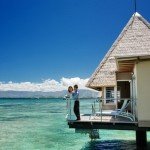 One of the most important things to consider when traveling to New Caledonia is where to stay, In most cases this will depend your budget, If you are on a very tight budget then there are few good campgrounds that you can pitch a tent or get a low budget motel. In other cases if money is no object then New Caledonia offers some of the most luxuries hotels boasting five starts and will cater for your every needs. We have selected few of the best hotels and motels in New Caledonia that have good reviews and will offer you the best deals in New Caledonia. Check out the New Caledonia Accommodation section to get some idea of what New Caledonia has to offer
New Caledonia Food Selection
New Caledonia offers some of the best food in world, The food is mostly fresh of the land or sourced directly from the sea, If you love seafood or any french cuisine then you will love the food in New Caledonia. The chefs in any of the resorts will be able to cater for any of your request, no matter what your eating habits are you will be able to get something that will tingle your taste buds and leave you asking for more. We have sourced out some of the best information and tips on food that New Caledonia has to offer, Check out the New Caledonia food section here
Activities in New Caledonia
New Caledonia offers a wide range of activities to cater for everyone's needs, no matter what you like to do we have something for everyone. New Caledonia offers some of the best activities including deep water fishing for those with the taste of big game fishing, you will get your hearts content with the fishing charters, that will cater for all your fishing needs. If you are looking to take all the nature in then a long walk in the pristine natural forest will do the trick for you. Check out of the best activities New Caledonia has to offer in the New Caledonia activities section here