Activities in New Caledonia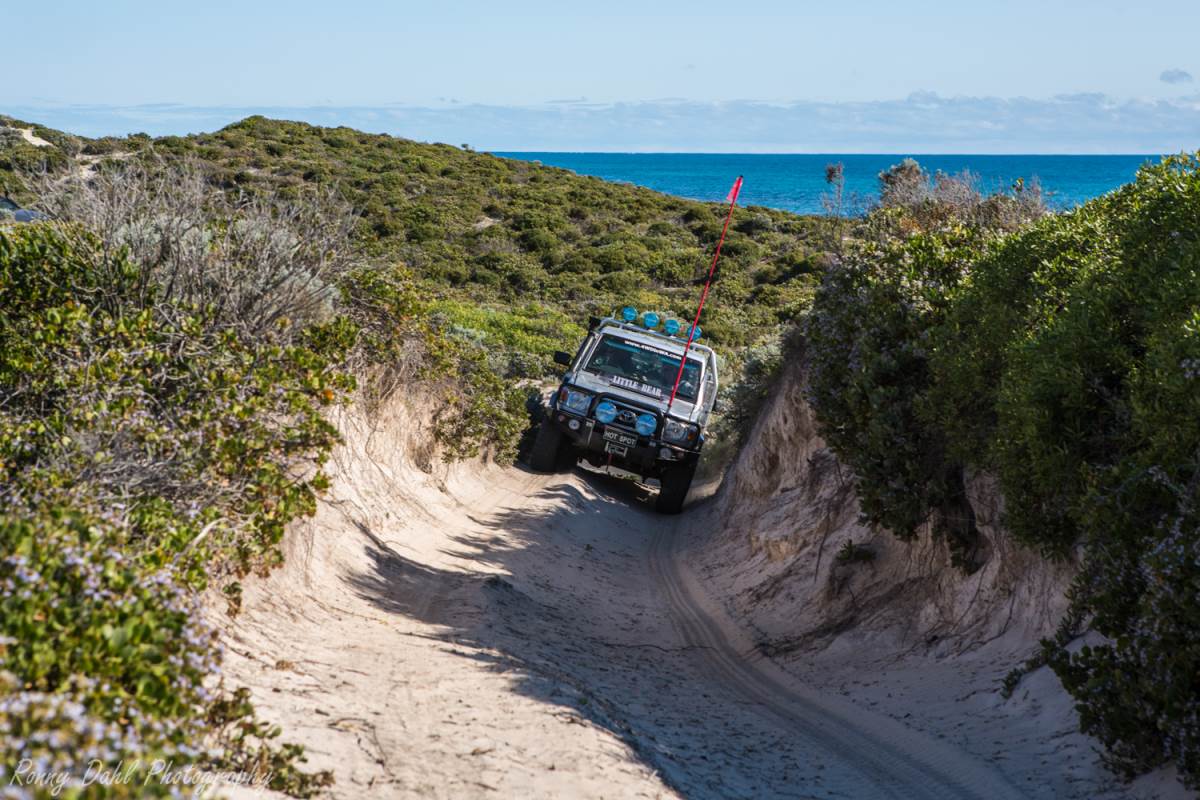 4WD  Fun Activities
One of the best activity in New Caledonia is to take a day-trip around the southern part of the "Grande Terre" Visiting Prony Village, Madeleine Waterfalls, Kanua Bay, the Eastern Coast, and Yaté Lake. Or try a split 4WD/Helicopter tour – half the group will go by 4WD while others will be flying there ! And then swap for the way back. Several destinations available and include a barbecue, swimming, and kayaking.
Dive New Caledonia
The New Caledonia Lagoon
Covering an area of 24,000 sq km and 1600km long, the New Caledonia Lagoon is the largest in the world. It is so unique that it has recently been placed on the UNESCO World Heritage List.
And featuring over 900 varieties of coral, and over 15,000 marine species, it is truly a unique underwater paradise. Especially as the relatively low numbers of divers to this region have enabled the diving sites here to remain pristine.
Visual Highlights
Whales migrate to the bays in the Southern Lagoon during the mating season (July-September).
The opportunity to see a huge variety of marine life including turtles, dugongs, nautilus, manta rays, sun fish and thousands of varieties of tropical fish and corals. Plus parrotfish, blue rockling, grouper, leopard rays, reef sharks, tuna, "tazars", "vivaneaux", mullet… as well as lobster and their local cousins, "popinées".
The lagoon is blessed with luxuriant marine flora: caverns carpeted in "bryozoaires" and gorgonia, sponges, fluorescent corals, tiara shaped sea-eggs, starfish, and crinoids.
Sunken shipwrecks, which act as artificial reefs and make great diving spots.
Discover the Amédée Lighthouse Reserve, the Prony Needle in the south, the famous Ténia Horn near Boulouparis, the "Fault" near Poé, the underwater slopes on the ocean side of the reef, the Gorgonia Valley and the freshwater caves of the Isle of Pines, the Gazelle Pass to the north, the Hienghène Reef to the east and so many other sites on Lifou Island.
On rare occasions, the fascinating living fossil Nautilus macromphalus may rise from its usual habitat at a depth of 150 to 600 metres.
Snorkeling
New Caledonia is home to some of the most beautiful islands on earth, surrounded by a myriad of small coral islands and atolls that are perfect for calm water snorkeling. The Isle of Pines is also a snorkeling paradise. Clear turquoise water and fine white sandy beaches can be found all over the island. There are also several small islets within the island's protective reef.
There is a choice of professional dive operators in New Caledonia who can take you to some of the most beautiful places to snorkel in the world. There is a range of Full Day and Half Day trips available, with departures from Nouméa every day. There is even a special night snorkeling trip that uses special torches to illuminate the magnificent fluorescent corals. In Nouméa, snorkeling equipment is also available at many resorts and can be hired from the centrally located Plages Loisirs.
Scuba Diving
Dive in warm, peaceful crystal clear waters that attract divers from around the world – for all levels from first-timer to advanced. Dives available are adapted to the levels and preferences of individual divers, and include simple introductory dives, first dives, courses and diplomas, underwater photography and night dives. In New Caledonia, diving is a real pleasure, with comfortable water temperatures of between 21°C and 28°C depending on the season.
There are many PADI, SSI and CMAS approved diving centres, all offering beginners courses, training and certification for discovery dives, caving, night dives and photo dives. Full equipment is available for hire.
ABSEILING – CANYONING – CLIMBING
These activities are accessible for all age groups and are a must for thrillseekers amongst families or friends. Several operators have qualified guides to accompany you on the discovery trail of New Caledonian tropical forests, from ground level up to the treetops.
GOLF
New Caledonia has three 18 hole golf courses plus driving ranges and putting greens. Private lessons and equipment hire is available.
HORSEBACK EXCURSIONS
From simple rides to major excursions (going across the mountain range, mustering cattle and camping in the mountains): the New Caledonian "cowboys" will help you to discover the local Bush (la Brousse). Excursions can be arranged from one to several hours, or from one to three days. Advance booking is essential.
HUNTING
Hunting and hunting trophy packages are organised on private properties on the West Coast and include accommodation and food. Arms and ammunition can be provided on request. Although the deer hunting season is open all year round, the best trophies are to be found between the months of July-November. Recommended equipment: camouflage outfit, good walking shoes, sunglasses, binoculars, jersey or jacket for cool mornings.
LEARNING FRENCH
CREIPAC (The Center for International Cultural and Educational Exchanges) is the only government school specialising in the teaching of French to foreigners in New Caledonia.
It offers language courses all year round, of varying length and at varying levels, for groups and individuals.
MOUNTAIN BIKING
Mountain biking is a very popular sport in New Caledonia, especially amongst those with an adventurous spirit and who like their independence. Along all the public and private roads there are many things to see, with varied and wild landscapes. There is something for everyone. Casual bikers can follow the river paths and enjoy a swim in one of the waterholes in clear, cool water. Experienced mountainbikers who are not put off by slopes, can enjoy the sumptuous landscapes of unspoilt mountains. They could even stay in a bivouac on a farm or in a rural Kanak tribe and appreciate genuine New Caledonian hospitality.
There are lots of circuits to choose from around Nouméa, in the Dumbéa valley and the Dzumac mountains, as well as in the Deep South, where the red land and blue sea meet and in the mountains with their lush forests, and in the villages which have a wealth of vestiges from the first penitentiary colonisation. The River Blue Park and the Madeleine Falls offers bikers a wonderful sample of the abundance of unspoilt areas in the South.
PAINTBALL
Return to your childhood and take part in a paintball session with family or friends and become a hero in the forest armed with pistols which shoot paintballs.
PETANQUE – FRENCH BOWLING
The French aspect of New Caledonia comes to the fore with the game of Petanque. Come and support the enthusiastic and colourful petanque players who gather every weekend on the bowling alleys at Anse Vata and Coconut Square. At cocktail hour it is very pleasant to have a game of Petanque with a group of friends. Most of the hotels have a set of bowling balls at your disposal.
ROLLER SKATING
Enjoy roller skating at Sainte Marie Park. It's open from April to September and admission is free.
SQUASH
Need some exercise while you stay in New Caledonia? Then take your game to one of our local squash courts in Nouméa.
TENNIS
Game on. You can find many tennis courts throughout Nouméa, the towns outside of Nouméa and at some of the hotels on the islands.
TREEWALKING
One of the best activities in New Caledonia is adventure trails (monkey bridge, tyrolien, Tarzan's leap) as well as waterfall abseiling are on offer at Koghi Park..
TREKKING AND GUIDED VISITS
For nature lovers and discovery enthusiasts, New Caledonia provides numerous trekking possibilities at all levels ranging from one hour to several days. There are signposted tracks for hikers who prefer to organise their own itinerary. However it is recommended to call on assistance from a local guide when hiking in the region of the mountain chain.
Guided excursions are organised to discover ancient Melanesian pathways. Botanical and cultural excursions can also be organised. Historic guided visits are available in and around Nouméa.
Several operators have qualified guides to accompany you on the discovery trail of New Caledonian tropical forests, from ground level up to the treetops.
TRIBAL VISITS
The Melanesian tribal visit is a unique experience to discover the customs and way of life of the Melanesian people.
Tribal visits are always friendly affairs. They are possible on the Mainland, the Isle of Pines and the Loyalty Islands. They are usually organised by inbound operators, local guides or the provincial Tourist Offices.
Customary traditions involve a set of rules of respect still in practice throughout the Mainland and on the islands. For those that have the opportunity to visit a tribe it is wise to begin with the "customary exchange" upon arrival. This means showing respect by exchanging gifts with the chief of the tribe in return for his hospitality. Gifts don't have to be of any great value. They can be cigarettes, bank notes or a piece of fabric. You will need to ask for authorisation to camp on the tribal property or to visit certain sites. Some of the sites might not be accessible due to the sacred connection they have to the tribe.
PARAGLIDING AND KITING
Fly and paraglide in a two-seater with the lagoon as a backdrop. With this unusual sport, you can enjoy the sights of New Caledonia from a unique perspective.
PARACHUTING
The main parachuting school is based at the airstrip of Oua Tom – a weekend activity or a course, jump in tandem (3000 m) or alone, free-fall or automatic opening (1200m), with a view over the lagoon and the whole region of La Foa.
GLIDING
Soar the skies of New Caledonia in your own personal glider.
Accessible for both amateurs and experienced alike, gliding is a sport practised by a small group of enthusiasts ready to share their experiences above the largest lagoon in the world.
HELICOPTER FLIGHTS
Numerous helicopter excursions are available. They include a 15 minute Discover Noumea flight, a 30 minute flight over the Amédée Lighthouse, the coral reef and the islets, a 60 minute Discover The South trip to the the Bay of Prony, the Great South and its lakes, or a flight to the Isle of Pines including flying over Ile Ouen, and surrounding islets.
Water Activities
AQUATIC TOBOGGANS
2 swimming pools located in Noumea and Dumbea are equipped with aquatic toboggans for enjoyment by both children and adults alike.
BIG GAME FISHING
Big game fishing in New Caledonia is excellent, with both large flat lagoon areas perfect for angling and fly fishing, and nearby deep-sea areas hosting big predatory fish. There are many fishing charter boats available in New Caledonia for fishing expeditions to catch Tuna, Marlin, Mahi-Mahi, Spanish Mackerel, Wahoo and other big game fish. Flyfishing for Bonefish is also particularly good on the flats in northern New Caledonia.
FLY FISHING, SPINNING AND LIGHT TROLLING
CANOES / KAYAKS AND OUTRIGGERS
Solo or amongst family, there are numerous waterways to be discovered by canoe-kayak including the rivers of Dumbea, Tontouta, Blue River, and Yaté Lake. Canoeing and Kayaking are very popular sports.
As New Caledonia has some of the most beautiful lagoons and rivers in the world, whether you are seasoned to the sport or just beginning, this is the ideal place for you to set out and experience all that nature has to offer.
GLASS BOTTOM BOATS
Discover the marvels of the underwater world of New Caledonia throughout the marine reserves surrounding the islets, without having to drop anchor ! Tour the lagoon with a glass bottom boat, one of the best ways to discover the wonders beneath the surface.
JET SKIING
Jet Ski rentals are available at numerous locations throughout New Caledonia, especially in Noumea and surrounds.
Enjoy exploring the amazing lagoon areas on your own or take a guided tour.
KITESURFING
The favourable Trade Winds make New Caledonia an ideal destination for kitesurfing. The diversity of the sites in New Caledonia also makes this one of the best places in the world for either beginners or experts.
OCEAN WALK
Experience the thrill of walking underwater without dive training or prior knowledge. Enjoy a tour of the seabed led by an experienced guide and get a close up view of the fish and corals.
The activity takes place in the Kuendu Bay Marine Sanctuary, just a short five minute boat ride from the beautiful Kuendu Bay – or catch a city bus here from Noumea.
SCUBA DIVING
WATER SKIING AND WAKEBOARDING
For those seeking an adrenaline rush, try your hand at the ski school at the tip of Nouméa's peninsula. A water skiing school (wakeboard, monoski etc.) offers fans optimal conditions as regards both equipment and tuition. All equipment is provided by the school. Transport across the bay to the flat waters of the Sainte-Marie islets is by shuttle boat.
WHALE WATCHING AND DOLPHIN EXPERIENCE
Whale watching:

Whale watching excursions are organised from Nouméa and from the south of the mainland from July to September. The whales can be seen swimming in the bays of the southern lagoon and Lifou during the mating season and can also be observed during scuba diving trips.

Dolphin Experience:

Two species of dolphin visit our waters.
– Stenella Longirostris: (spinner dolphin). This dolphin lives in groups of more than fifty in the Ténia marine reserve. These are smaller and more active mammals than the other species. They are the only dolphins which spiral when jumping out of the water.

– Tursiops truncatus: this is "Flipper the dolphin". It can be seen in the harbour, around the large islands, in groups of two to ten."
WINDSURFING AND SURFING
Noumea IS the windsurf capital of the world!
The Bay of Anse Vata and Cote Blanche both in Nouméa are the windsurfers' favourite locations: every year international championships such as the "Trophée des Alizés", attract top world competitors, specialised media, … and thousands of passionate spectators.
YACHTS, CATAMARANS AND POWER BOAT RENTALS
An ideal way to discover the lagoon and the islets at your own speed with the itinerary of your own choice, boats can be rented with or without a skipper in Nouméa or from some charter companies in the Isle of Pines. A minimum knowledge of sailing is required.