Noumea Cruise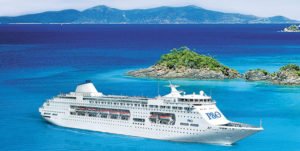 One of the must-do things in New Caledonia is taking a cruise and exploring The New Caledonian islands. There are plenty of things which must be seen and each island offers something different from the previous one. The goal is to satisfy each of the tastes of the visitors.
Noumea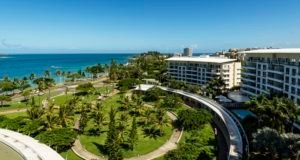 Noumea is a small paradise located in the French special collectivity of New Caledonia. Noumea is the warm heart of New Caledonia ad it offers many special activities in order to attract the interests of the tourist. It is just a lovely place for a vacation, a bit of sunshine and of course for water adventures.
Noumea leaves the tourists speechless due to the natural beauties it offers together with the warm and clean water. Even though, you are near to Australia, in Noumea you can feel the French influence throughout the architecture which reminds of the one in Western Europe and throughout the local restaurants where you can taste some of the most delicious French recipes. The island was discovered by Capitan Cook in 1774 and he was the one who gave its name because it reminded him of the Scottish Highlands.
Noumea Cruise Port
Noumea Cruise Port is located in the New Caledonia capital city. Most of the people like to go on a cruise and this port has a really busy schedule, so booking in advance is a really great idea.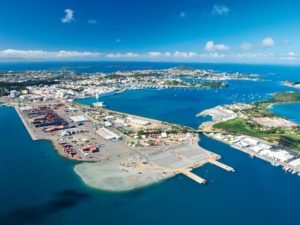 Noumea Cruise Port Terminal is located at the city center. It is one of the most tourist friendly port terminals because the tourists are welcomed with local songs right after they get off the ship. The tourists can easily navigate in Noumea because there is an info about Noumea and New Caledonia for free. Also, there are some maps of the place for free together with the information of some trips or excursions. The tickets for the trips and excursions can be bought at the terminal.
There is an outdoor native market placed around the building of the Noumea Cruise Port Terminal which offers plenty of products and services for the tourists. There is a chance that you might not find a taxi right away, so you will need to order a taxi transport by phone. The port offers a parking place for your car some coffee shops, for people who would like to enjoy their coffee while looking at the beauty of the Noumea. If you like to visit the popular Coconut square, you do not need a taxi. It is located just five minutes walking from the cruise terminal.
Noumea cruises offer a long – lasting memory adventure. It is something you will remember your whole life. There are many things which should be seen and it is a great way to explore the other islands.