New Caledonia Food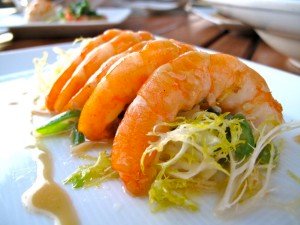 New Caledonia is the perfect place for relaxation and vacation and also to charge your batteries after a long period fulfilled with stressful situations. Despite the long and sandy beaches and the clean water, New Caledonia offers a great variety of food that satisfies the taste of the tourists. The vacation is just the perfect timing to consume some extra calories and enjoy it to the fullest!
Cuisine of New Caledonia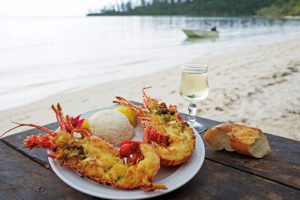 The New Caledonia food is the perfect opportunity for you to taste a variety of different meals. This cuisine is specific because it has the influence of the French cuisine and also from the local communities. Some of the French methods of food preparation can be noticed in the New Caledonian cuisine. Despite the influence from the French cuisine, in this cuisine can be felt the influence from some different cuisines than the French such as the Melanesian cuisine, Indonesian cuisine, Vietnamese cuisine and some other. The migrants from Melanesia brought several of their traditional dishes such as "Bougna". The same happened with the people from Tahiti who introduced their traditional dish 'Tamara'a'. The Indonesian also contributed to this cuisine by introducing the Caledonian people to a new dish called "Bami" and the Japanese contributed to this cuisine with their traditional meal 'Sashimi'.
New Caledonia Cuisine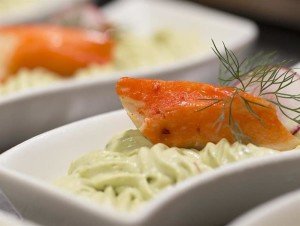 In the New Caledonia cuisine can be found some ingredients such as fruit, vegetables, escargot, tropical fruits, fish, eggs, milk (especially coconut milk) etc. The right combination of these ingredients and some others can result in delicious meals which can activate your stomach. The food in New Caledonia  is usually being braised or steamed in order to keep the nutrients from the food. There are some recipes which require the food to be raw such as some salads.
The inhabitants living in the islands of New Caledonia celebrate the food traditions and festivals which are also celebrated in France such as  New Year's Day, Labor Day, Whit Monday, Armistice Day, Easter, Christmas and many more. During the celebration of these holidays and during the celebration of some other festivals and important events, the tourists are able to taste some of the most delicious traditional dishes. One of the most important festivals in New Caledonia is the Festival of yam and generally is held in the month of March. During this festival, tourists have the opportunity to try the dish called 'Civet de Roussette'. On 14th of July traditional French dishes and the traditional New Caledonians dishes are cooked because of the celebration of Bastille Day.
Food in New Caledonia
The cuisine of New Caledonia offers delicious dishes and it can satisfy the taste of every tourist. The right combination of the ingredients offers some tasty meals that activate all of your senses. It has been influenced by many other cuisines so you can try something traditional or international.